Born in New Castle, Delaware on January 24th, 1954 to Nick and Anita. Thanks for the lift home, folks. My home was always filled with music, mostly classical, as my Mom loved Beethoven. I used to sing (hummm?) along with these beautiful melodies as early as 4 years old, according to Mom.
February 9th, 1964, I was 10 years old & saw the Beatles on Ed Sullivan. They opened with "ALL MY LOVING", and I was mesmerized, especially by Paul. I began "secretly" learning chords & theory on an Emenee organ in my basement, then on a Harmony guitar in my bedroom til my fingers bled learning an "F" chord. I bought every hit '45', and fell asleep every night with my 6 transistor radio earplug in my ear, only to wake up with dead batteries. I knew I'd find my way into this business somehow. I guess I accomplished that dream.
In the mid 70's, I traded in several acoustic guitars and acquired a Hofner and Fender bass and began playing the NY,
NJ
, CT & PA club circuit throughout the 70's & 80's. I began writing songs for my band
HORSE OPRA
, and toured the US and Europe opening for such acts as Gregg Allman, Pure Prairie League, The New Riders Of The Purple Sage, Commander Cody And His Lost Planet Airmen, Shelley West, The Temptations, The Four Tops, The Four Seasons, Merle Haggard and the Marshall Tucker Band. I was also bass player and P/T songwriter for the following bands in the 70's & 80's:
The Tim Ryan Band, Easy St., Uncle Skunk, The Wyatt Brothers Band, The Dave Saunders Band, The Smokey Warren Band, Possum Pie, The Renegade Band
..and several that the names unfortunately escape me. I soon began performing my own compositions at several college coffeehouses and local establishments. Demo'ing them at a local NJ studio and mailing them to publishers across the US, I received enough positive feedback to seriously consider a move to Nashville. Finally, with a briefcase full of single song contracts from Nashville publishers, I made the move to Music City from New Jersey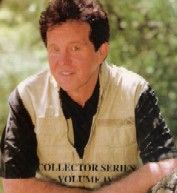 in 1987, where I immediately began working at NSAI (NASHVILLE SONGWRITERS ASSOCIATION INTERNATIONAL) as a Thursday night workshop moderator and song critiquer. My first publishing deal was secured with Ron Cornelius ($75/weekly!), famed guitarist with Bob Dylan and Leonard Cohen among others. I soon got my first cut on a song written with friend and veteran writer/producer, Bob Dellaposta, by rock and roll legend,
BOBBY VINTON
(
THERE AIN'T ENOUGH ROSES IN TEXAS
), on his album,
COLLECTOR SERIES, VOLUME IV
.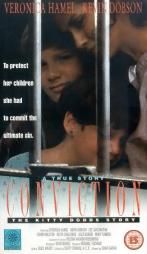 After a brief publishing partnership (SILVER SPRING MUSIC BMI) with friends and writers Bob Dellaposta, Susie Stephens and Stan Scherr, I formed my own publishing company,
Ed Mugavero Music (BMI)
, and began writing for various up and coming artists and projects, and landed a song in the
CBS TV Movie
,
THE CONVICTION OF KITTY DODDS
(
UNDENIABLE LOVE
), starring Veronica Hammel & Kevin Dobson. A partnership with fabulous session singer
Cathryn Craig
garnered much critical praise and several "near miss" developmental deals with major labels in town. After Cathryn moved to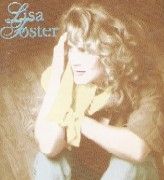 England to pursue a solo career, I was taken under the wing of hit songwriter, producer & Monument Records founder
Fred Foster
(Roy Orbison & Kris Kristofferson). Through my association with Fred, I became a regular talent judge on TNN's original
"BE A STAR!"
. The show was co-hosted by Bobby Randall (SAWYER BROWN) and Lisa Foster. Several Nashville singers sang my songs on the show (before I became a judge! lol), and several won! These include amazing session singer, Lenaye Stanfield (AT THE SAME TIME), Cathryn Craig (TAKEN, AIN'T AFRAID TO MESS UP MY HAIR), Brenda Kay (TAKEN-Brenda is one of the
Jugg Sisters!
) & Bill Young (AT THE SAME TIME & BRAND NEW OLD FRIENDS). Bill was actually the show's first $10,000 grand prize winner!!
LISA FOSTER
, the show's co-host, subsequently recorded 3 of my songs, including
SHINE ON YOU
. In 1994 I teamed with NY cabaret singer,
David Spear (DaVido, "Java Jitter")
, and wrote a very successful pop project, working with legendary producers such as Roy Thomas Baker (Queen, Journey, Bad Co.), Peter Sullivan (Tom Jones, Lulu, Engelbert), and Rob Galbraith (Ronnie Milsap); and collaborating with hit songwriters Felix Cavaliere (Rascals), Tommy Boyce (Monkees), Bev Ross (Leslie Gore) and Larry Weiss (Glenn Campbell's Rhinestone Cowboy) among others. Our management team consisted of author/concert promoter Scott Faragher (MUSIC CITY BABYLON), Peter Sullivan, famed EMI producer (LULU, TOM JONES), Sherrie Montgomery (WILLIAM MORRIS AGENCY) and Dr. Doug Parker (Investor)...along with drummer Jennie Hoeft and various bassists, we played to packed houses from Nashville to NYC.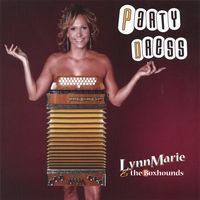 After several staff writing publishing deals, I founded the eclectic original swing band
BadaBing BadaBoom
in 1995, amassed a large and loyal following for 7 years, and recorded 4 albums of my original material. To my delight, my song, "
THAT'S WHAT I LIKE ABOUT THE NORTH
" was recorded by the multi-talented 3-time Grammy nominated Polka artist
LynnMarie
on her album,
ONE LOOK
, and rereleased in 2006 on her
Grammy
nominated record,
PARTY DRESS
. It continues to be one of the most requested songs on morning shows across the country. In 2000, I appeared as Patsy Cline's guitarist with
MARTINA MCBRIDE
and several other country icons in the
IMAX
feature,
"COUNTRY MUSIC: THE SPIRIT OF AMERICA".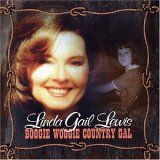 In 2005, popular rockabilly artist LINDA GAIL LEWIS, (Jerry Lee's sister), cut my song "ABSENCE MAKES THE HEART GO WANDER" on her CD, BOOGIE WOOGIE COUNTRY GAL. The song received extensive airplay in England.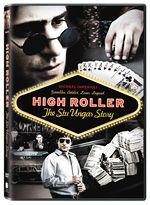 In 2004, BadaBing BadaBoom appeared in the major motion picture, HIGH ROLLER: THE STU UNGAR STORY, where we perform my song, "MARTINI TIME". We are playing in a nightclub, circa 1960. The film stars Michael Imperioli (The Sopranos, Goodfellas), Pat Morita (Karate Kid, Happy Days), & Michael Nouri (Flashdance). Since 2005, I've been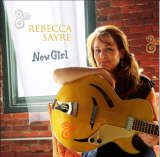 writing lyrics to the melodies of good friend, Rebecca Sayre. Rebecca, an acclaimed artist and former BadaBing BadaBoom vocalist, is putting the finishing touches on her latest CD, which will feature several Sayre/Mugavero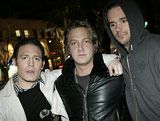 songs. In April 2007, several of my songs were featured on the A & E reality series, SONS OF HOLLYWOOD, which followed the exploits of Rod Stewart's son, Aaron Spelling's son, and others. The show aired Sunday nights at 10PM EST.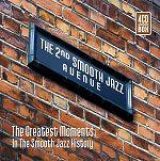 As of November 2007, I am negotiating a major distribution deal with SONY/BMG for a BadaBing BadaBoom compilation to be released in Europe. Presently, 2 of my songs (MARTINI TIME & JONESIN' TO SWING) are on a SONY/BMG 4 CD BOX SET(featuring several jazz icons),
recently released in Europe"2ND SMOOTH JAZZ AVENUE". This set is approaching Triple Platinum status. In early February '08, my song I DO LOVE YOU, I DO will be included on an European Valentine's Day release, "IN LOVE WITH JAZZ" (also SONY/BMG).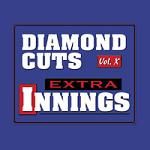 In April of '08, my song "CRAZY BOUT BASEBALL", has been chosen to be included on the latest edition of the baseball themed compilation CD, DIAMOND CUTS, and will be on sale at the BASEBALL HALL OF FAME, in Cooperstown, NY! Proceeds will benefit underprivileged children, with gifts of musical instruments and instruction.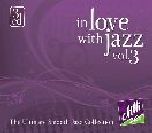 BadaBing BadaBoom landed in Poland in February 2009 with 3 songs on the 3-disc "IN LOVE WITH JAZZ VOL III"; Cloud Dancin', Romance Is A Verb & Everybody Wants What They Ain't Got- on the UNIVERSAL MUSIC label. We look forward to more releases in the European market.